Frequently Asked Questions
Frequently asked questions
UNIVERSITY OF WASHINGTON
---
Theater for Change Instructional Designer
2018 – Present
Creating and delivering live and remote instructor-focused workshops, content, and courses to foster inclusive pedagogy among faculty, staff, and graduate instructors within continued effort on the U-Teach | U-Learn portal for the provost's office that I proposed and my team prototyped in my previous role at UW.



Manager, Instructional Design and Outreach
2015-2018
Directed and managed a team of full-time staff, graduate, and undergraduate employees who collaborated to deliver our program of design and support for instructional, creative, and productivity related technologies. Streamlined and branded services under the Provost's Office for addition and delivery within U-Teach | U-Learn, the online portal I proposed and my team prototyped. Reprogrammed and rebranded all services formerly known as "Instructional Design and Outreach" under the forthcoming umbrella of UW CREATED.
---
OBERLIN COLLEGE
---
Instructional Technologist: Peer Mentoring in the Digital Arts 2012 - 2015
Created and directed Oberlin College Media Center (OCMC) as inaugural Instructional Technologist working with faculty, students, and staff across campus to integrate creative media into courses, research,and projects across disciplines. Managed all budget and purchasing, inventory, programming, events, and reports.
---
NOVA
---
Chielf of Communications
2013 - 2015 Redesigned all web content and copy, assisted in local conferences, fostered partnerships.
---
NATIONAL SCIENCE FOUNDATION
---
National Science Foundation Fellow
2012 Designed, developed, and deployed the Healing Arts Lab for Yoga (HALY) to be used and researched in conjunction with returning veterans with PTSD. I proposed, and was awarded a National Science Foundation stipend for, this project as my thesis at Arizona State University School of Arts Media and Engineering.
---
LECTURES, SCREENINGS, AND RESIDENCIES
---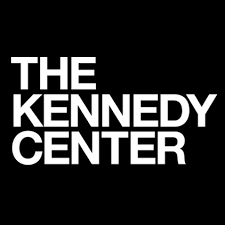 ---
FREELANCE EVENTS AND ENGAGEMENT
---
Guest Speaker, "Survival Artist." Ohio University Create_Space. (December 2013)

Curricular Engagement. Arizona State University Office for Global Dance Research & Creative Partnerships. (2010-12).
Program Strategy. Women Engineers (WE) Collaborate. (August 2011).
Event Manager. Sandusky High School Arts Impact Award Launch Banquet. (2009-10).
Audience Development. The Fuse Factory. (Jan-June 2009).
Social Media Consultant. Wexner Center for the Arts. (June 2008).
Audience Engagement. Dance-Tech Interactive LLC. (Launch in 2007-2009).
Producer, Curator, Publicist. Union Arts Debut. (Jan-March 2007).
Public Speaker, Promotion. Ohio University School of Dance. (2005-2007)
---
---